Chronicles of HER is Back With The Bring Your Own Laptop (BYOL) Summit!
You won't want to miss this!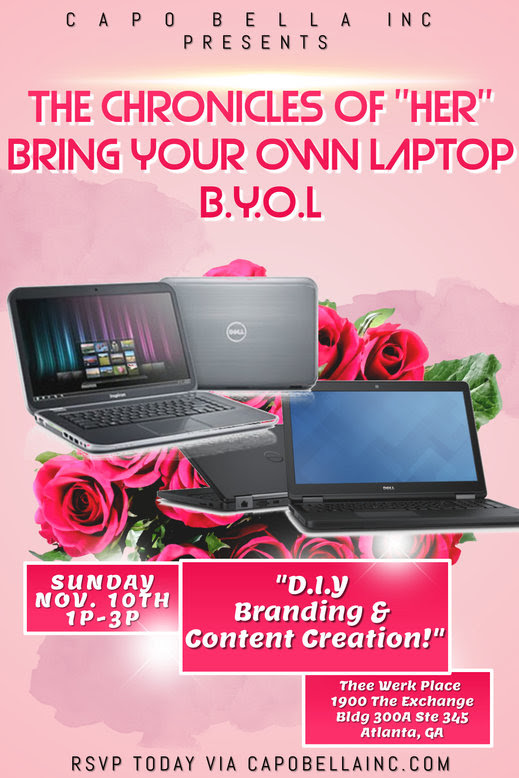 Who doesn't love being a jack of all trades?!
This summit will feature special guest professionals where you will learn D.I.Y branding tips, how to create signature content catering to your market, D.I.Y photography tips, & MORE!
RSVP includes gift bags, light refreshments, & access to vendors!
See you there! OH & don't forget the laptop ;)